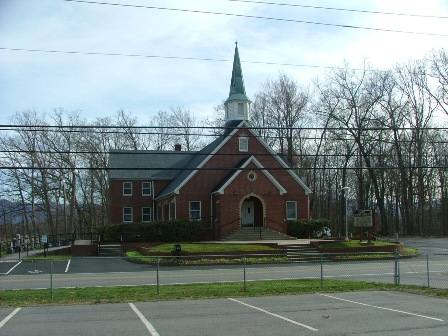 LIBERTY BAPTIST CHURCH
YOUTH PASTOR JOB DESCRIPTION
[Part-time Position]:
To be responsible for the development and oversight of all ministries to junior high and senior high youth with the goal of our youth becoming mature followers of Jesus Christ.
Reports to: Lead Pastor
Position Requirements:
Must exhibit a spiritual life congruent with biblical mandates for leaders (1 Tim. 3:1-7).
Must possess a minimum of a high school diploma (bachelors preferred), basic administrative skills, and teaching skills.
Must love young people and have a passion for building up the youth ministry through instruction, evangelism and discipleship.
Must agree with LBC's "Statement of Faith" and "Membership Covenant."
Must be a self-motivated leader, capable of casting vision for ministry, planning youth events, recruiting volunteers and communicating with parents, volunteers and staff.
Must be willing to work as a team player on LBC's staff, which might entail performing other ministry related jobs.
Characteristic Duties and Responsibilities:
Lead and organize effective youth activities which would include: biblical teaching, discipleship, evangelism, fellowship, retreats and ministry and mission opportunities.
Recruit, train and shepherd volunteer youth staff to help in the ministry.
Provide counseling and spiritual direction to youth on an individual basis.
Maintain contact with students and parents, keeping them informed of ongoing activities.
Teach the youth on Wednesday nights and during Sunday School.
Oversight of the youth ministry budget; also manage student fees for events and trips in a timely fashion.
Drive the church bus to help transport students to and from church functions.
Expectations:
Starting from scratch you will have the chance to grow the youth ministry as God gives you vision and opportunity.
Be mentored by the Lead Pastor, remaining accountable and responsive to his oversight of the church.
Be punctual and attend worship services on a weekly basis and staff meetings on a monthly basis.
Present semi-annual ministry updates and goals for the coming year to the Pastor.
Participate in a yearly job performance review.
Present an annual youth budget proposal.
Promote youth activities through media and other forms of communication.
Compensation:
Youth minister will be paid $200 weekly starting out.
Youth minister will be allowed 2 weeks of vacation / personal time each year.
If you are interested in applying for this position, please submit a resume to Pastor Derrick McCarson via email at dm4truth@gmail.com . Be sure and include references with your resume. Also feel free to visit our church website at www.lbccandler.com.
Liberty Baptist Church
875 Monte Vista Rd.
Candler, NC 28715